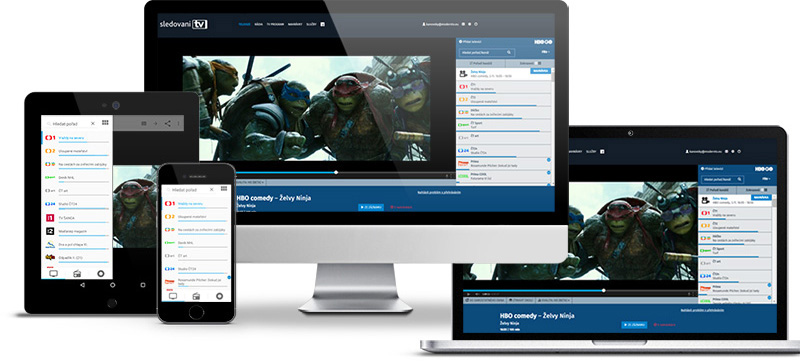 How to try sledovanitv?
You don't have to install the TV to your PC, it is available for you at iptv.pranet.cz (registration available only for our customers). You can register for free and during this registration your user account will be created. With that account you will be able to watch TV. After that, the TV will be available on all supported devices (Samsung and LG Smart TV, Android and iOS devices, PC), so you don't need to buy or rent a set-top box.
START Package – 128 CZK / month
More packages and current program overview can be found here.
Service provider: sledovanitv.cz s.r.o., U vodárny 3032/2a, 616 00 Brno, ID: 1607910.
The content of the TV channels in the menus and packages may change.
---
Channel menu